Turn WordPress into an eShop
WordPress is a fantastic content management system (CMS) which allows easy publication of news articles and pages. Although it doesn't offer an e-commerce solution out of the box, adding a plugin can easily change WordPress into a powerful eShop. We offer WordPress hosting at an affordable price so it's possible to start your own e-commerce site using WordPress from as little as £12.99 per year.
There are plenty of WordPress e-commerce plugins available and we have taken a quick look at some of the more popular plugins. You can see a full list here
JigoShop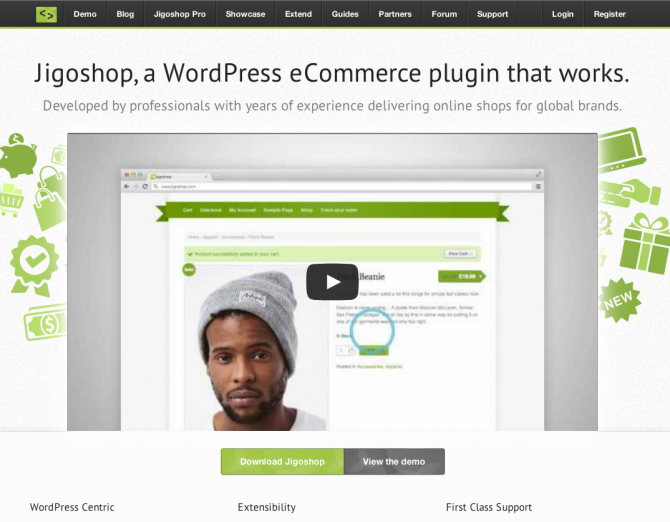 JigoShop is a great e-commerce plugin. The basic plugin is free and offers a solid selection of premium add-ons and themes if you need to go beyond the standard functions.
WP e-Commerce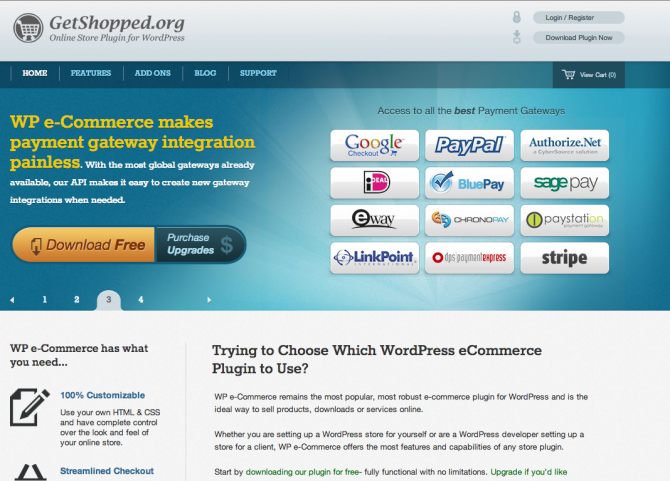 Based on downloads from wordpress.org, WP e-Commerce is the most popular choice. WP e-Commerce offers great documentation and video guides to setting up and using their software.
WooCommerce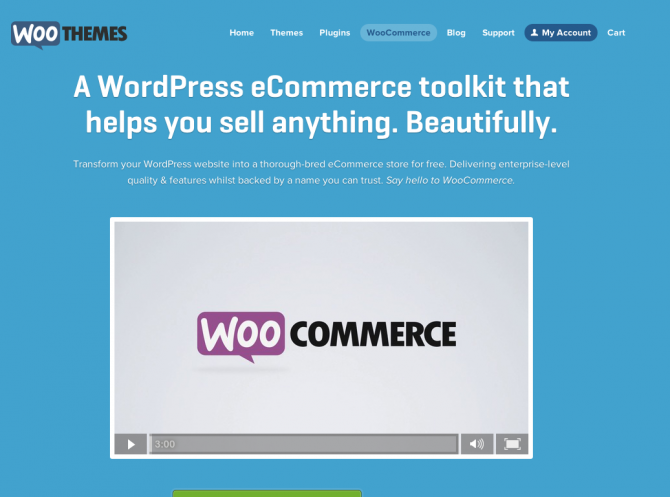 WooCommerce is created by the same developers of WooThemes so these guys understand WordPress very well. Like the other plugins they offer a range of premium extensions to add extra functionality to your e-commerce site.
Cart66 Lite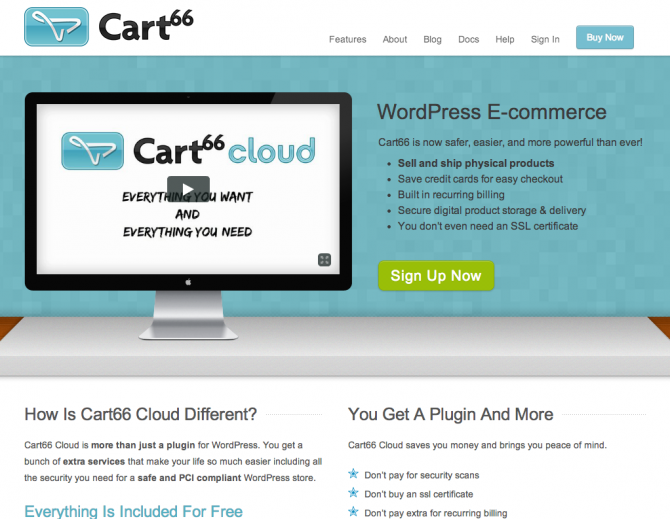 Cart66 Lite appears to offer the most features for free. Unlike the other plugins you can't add-on extensions to add extra functionality, instead you are required to sign up to Cart66 Cloud or Cart66 Pro. The both offer a lot of features but might be a more expensive option if you only need that little bit more.
WP Online Store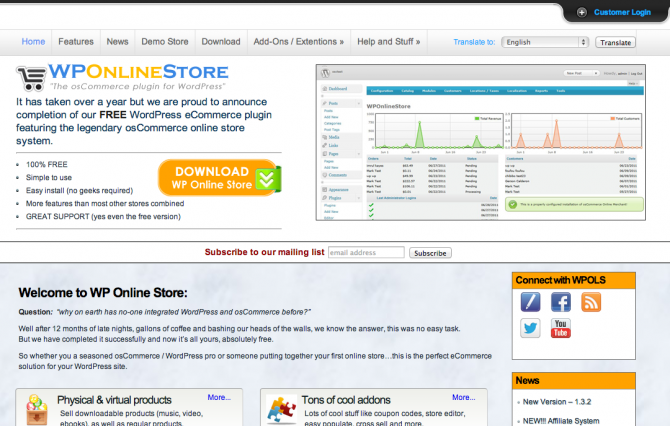 WP Online Store uses core code from osCommerce. osCommerce has been around for a long time and if you're familiar with osCommerce, WP Online Store might be the choice for you as it offers a similar admin interface and functions.
Conclusion
Which plugin is best comes down to personal preference. We'd recommend testing some out to see what works for you.