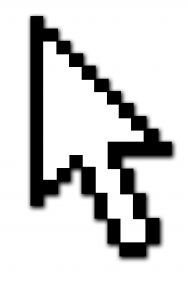 Web Scripts Updated
Here at SGIS we keep our install scripts as up-to-date as possible so our customers get the best experience when installing software on our servers. We have recently updated a list of scripts to the latest version which can be found below:
CMS Made Simple, 1.11.1
Crafty Syntax, 3.3.9
dotProject, 2.1.6
Drupal, 7.15
MediaWiki, 1.19.2
Moodle, 2.3.2
Openads, 2.8.9
Opencart, 1.5.4.1
Open Web Analytics, 1.5.4

osCommerce Shopping Cart, 2.3.3
Roundcube Webmail, 0.8.1
StatusNet, 1.1.0
Zenphoto, 1.4.3.2
mantisBT, 1.2.11
PHProjeckt, 6.1.4
Textpattern, 4.5.1
A full list of our 65 install scripts can be found here.
If you already have one of these scripts installed you will need to update these yourself following the software's instructions. Please remember to backup your website before attempting any updates.
We're always looking to improve our list of one click install scripts so if you would like to see one added then please leave us feedback.