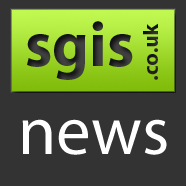 MySQL upgrade
Over the next few weeks we will be upgrading MySQL from version 5.1.57 to 5.5.25a. This upgrade is needed to improve performance and security. Full information on the upgrade can be found via the official MySQL website here: http://dev.mysql.com/doc/refman/5.5/en/upgrading-from-previous-series.html
The upgrade will affect fewer than 0.1% of our customers and these customers should already be aware as the errors would have been flagged silently on MySQL version 5.1.
If you aren't receiving any MySQL errors after the upgrade is complete then there is nothing you need to do. If you are receiving MySQL errors after the upgrade please contact support for assistance. You can view the upgrade process via our system status page here http://sgis.co.uk/system_status.php
Please contact support if you have any questions.