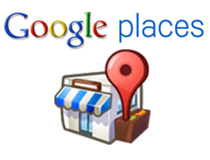 Add your business to Google
Adding your business to Google places is great way to advertise your business and gain exposure. Like many of Google's services it is free to use and isn't just reserved for web based businesses or big corporate companies, in fact if you're a small business targeting a local area Google places is perfect for you. Add your business now.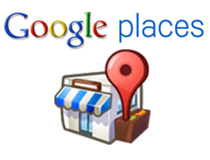 Google allows you add lots of relevant information to the listing including phone number, address, website address, opening hours, area covered and many more. Another great feature is it allows customers to write reviews about your business. If a customer has a good experience and wishes to share this publicly, potential customers will see this and will add to your business's reputation. Of course this also brings the danger of a bad review if customer is unhappy, so its worth considering how you would deal with a bad review if it occurred.
Google places are listed on relevant local search results and orders before the main website search results. In the below example we have searched for "Indian Restaurants in Bristol" and the below Google places are listed before the main website search results.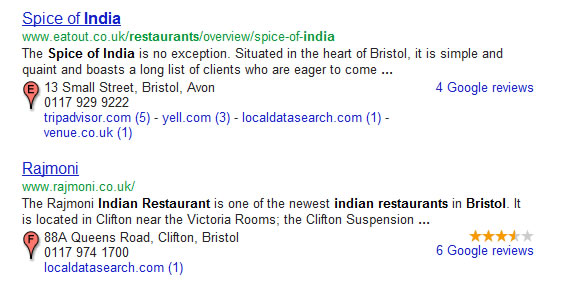 To add your business to Google places visit http://www.google.com/places/ and follow the on screen instructions.