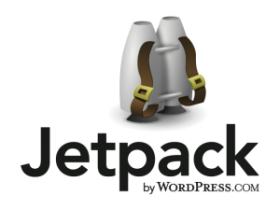 Jetpack on WordPress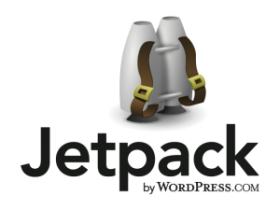 Our WordPress one-click installation now automatically installs the powerful Jetpack plugin by default, all you need to do is activate it!
But what is Jetpack?
WordPress.com offers some additional features to WordPress that were not available to bloggers that self-hosted WordPress. Jetpack bridges this gap offering the same features as wordpress.com by connecting you to their "cloud infrastructure".
What does it do?
Provides concise stats on visitors to your site
Social networking integration – twitter widget and Sharedaddy widget
Improved author information to include floating business card
WP.me short links for posts and pages
LaTeX integration to allow complex mathematical equations to be added
Spelling and grammar checking on posts and pages
Short codes to allow quick integration of media
If you are already running WordPress there is nothing to stop you manually adding the plugin, it is free and well worth a look. You will need to create an account with WordPress.com to enable the plugin but this is also free and doesn't take long. Here is a link to the plug-in page http://wordpress.org/extend/plugins/jetpack/
Please note the plugin is only available on WordPress 3.0.5 or later.
For more information on Jetpack please visit their site http://jetpack.me/