Simple Invoices
Simple Invoices is now available on the Business hosting package as a one-click installation.
Simple Invoices does what it says on the tin, it's an easy way of managing invoices as well as keeping a track of who owes you money. It's an open source web based invoice system so once set-up you can access the information anywhere with an internet connection – a great feature if you are on the move or need to make a change whilst with a client.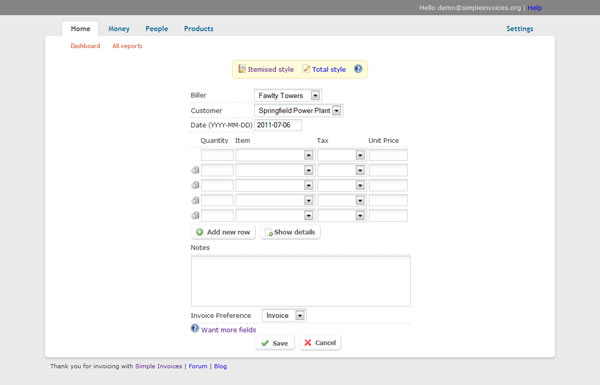 Simple Invoices Features:
» Export to PDF
» Email PDF to client via Simple Invoices
» Export to Microsoft Word, Excel or plain text
» Multiple invoice types – Total invoices or Itemised invoices
» Invoice templates – Chooses from the available templates or create your own
» Customise all the wordings on the invoices
» Paypal payment gateway support
» Recurring invoices
Why not try out the demo on http://www.simpleinvoices.org/ to see if it's for you.
Don't have the Business package? Upgrade today to receive the Simple Invoices installation as well as the full Business package benefits.