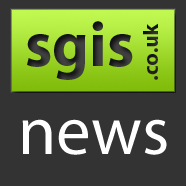 Changes to sgis.co.uk
We have been busy making a number of changes to sgis.co.uk to improve our customers' experience.
1. Improved Hosting upgrades
Now when you upgrade your hosting we will automatically reduce the price of the upgrade by any unused hosting on your current package. For example, if you upgraded from the Starter to the Home + package after 6 months you would be entitled to a refund of £5.00 on the 6 months unused Starter hosting, meaning it will only cost £25.00 for the 1st year and then £30.00 thereafter.
2. Customer Feedback form added to control panel
Have your say on what you would like to see added form SG Internet Solutions, what improvements you would like and rate your experience so far.
3. Log in box added to home page
This makes it that little bit easier and quicker to log into your customer control panel – ok so it wont save you a massive amount of time but every second counts! Visit the home page to see the change.
4. Social Media links added to home page
Facebook, Twitter and RSS links have been added to our home page to make it easier to stay in touch and to ensure you get the latest news and advice from SG Internet Solutions