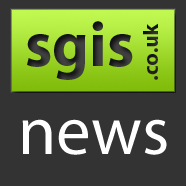 Why host with sgis.co.uk
There are many hosting companies out there so why host with sgis.co.uk? Well we offer every new customer a 30-day-money-back guarantee, this gives our customers the power to leave us if the services doesn't meet their expectations. We offer a price freeze guarantee meaning what you pay when signing up to sgis hosting you will continue to pay for life! All of our transaction are handle through Google checkout, this keeps your card details safe and protects you from fraud.
As well as offering all these guarantees as standard, every hosting package comes jam packed with one click installation scripts so you can get programs such as WordPress up and running in minutes. Click here to see our full range of installation scripts.
Why not take a look at our hosting packages. If you need a specific requirement that's not available on our site, please contact us and we will be happy to help. Click here to visit our Hosting page