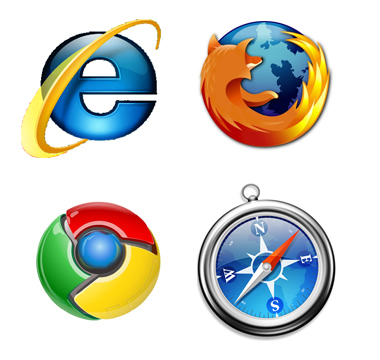 Cross Browser Compatibility
With so many browsers out there it's difficult to know if you website is compatible with them all. A handy website to help you with this problem is browsershots.org, although this doesn't allow you to navigate your site via the different browsers it gives you a clear screenshot of your site across the selected browsers.
This is very useful as you can soon identify the areas were you need to make changes so your site has a standard look across all browsers. The main one to check for is Internet Explorer 6.0 upwards, Firefox and Safari. The biggest problem most developers get is with Internet Explorer 6.0 which unfortunately is still used by around 20% of people. Please note that this figure is based on data collected from a single website, your site may vary to this figure so it is important to use an analytics tool such as Google analytics to track trends.